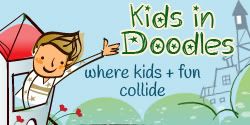 This is my oldest son's prep notebook. Here, in this notebook, I drew a bee for him years ago and he labeled its parts for his assignment. I remember thinking back then that wow, this is what they study nowadays? At prep? When I was in Grade 1, I was drawing an apple beside a big letter A, a ball beside a big letter B and so on. Now, seven years after, I'm sure that prep pupils have even more advanced lessons than this.
Simon found this notebook and he said can draw that, too. So he did. Below is his drawing. I must say he draws better than me. :) He even added a honeybee comb in there and a few other bees. Perfect touch.
As a proud mom, I can't help but give this drawing a big star when he asked for it.