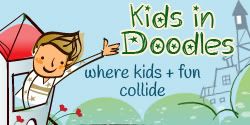 Yesterday, hubby and the kids urge me to get out off my seat in front of the computer to go to the mall with my sisters-in-law and mother-in-law. Being it Mother's Day, hubby treated us to lunch with the kids. After lunch, we just went our separate ways, me and the kids bought a set of speakers, ate some donuts and whatnots, had a short check-up for the little one's 'pimple' on the forehead, and bought some meds.
We saw this really big cupcake in the center of the mall. Simon, my youngest, was so fascinated by it and wanted to take off those plastic sprinkles. They were thrilled to see such a big cupcake, although it's not the real thing.
My news feed had been inundated with greetings for moms and I am so happy that most of my friends have their moms on their minds first and foremost yesteday. I purposely kept my thoughts for my mom to myself, because I really don't know what to say anymore that will show her how much I appreciate her and all her sacrifices for us even now that we're all grown-up. She's not on Facebook, too, so we texted and greeted her instead when she called the day before. How can I tell her that as I grow older, I grow more and more afraid of losing her and my dad? That I wish I'm a better daughter who can give her all her wants and needs in her old age? That I wished I've listened and finished my studies so that I can provide for her and my dad?Whoa, so much drama today so I better stop before you click away. :)
Thank you so much to those who had tagged me on Facebook and Twitter and had greeted me on Mother's Day. And to those who are still celebrating, I wish you all the best of today. Happy Mother's Day!