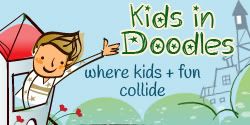 Monday would be Kuya Basti's Field Day and parents and students alike are busy preparing costumes and practicing dance presentations. This year, Basti's class opted to have face masks as part of their costumes. Some parents bought their children's face mask but we made Basti's face mask instead.
Here's what it partially looks like. Sorry if it doesn't look clean, we still need to put the finishing touches on this.We're still going to paint the white part with gold glitters and red glitters. We used glue gun and stick and double sided tapes on this. It's plastic so glue would not work on this.
Meanwhile, the our youngest man who doesn't want to be called a baby anymore, wanted to have his own Batman face mask. So we made him a face mask out of a left-over illustration board.
It's crudely cut and made, but for the little man, it was perfect! As you can see the Batman mask became almost like a Catwoman mask because we had to cut the nose part that way because his nose wouldn't fit. :D After some time, seeing all the other crafty items on the craft box, he decided to add in additional sequins and those feathers and the mask turned into something like a Mardigras mask. He kept it on for a whole night and just took it off before we went to sleep.
I'm happy that my kids still find simple joys in things like this. I'm excited for Basti's field day because I'm excited to see and photograph more than 50 children wearing colorful masks and waving ruby and golden-colored fans in the air.