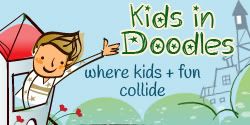 Yay, it's 2013! I can't tell you enough how excited I am for the next twelve months. I'm glad 2012 is over. It was such a challenging year for us. And yet so fulfilling, too. I would not dwell on the bad memories. Actually there weren't that many. Things happen for a reason and they're memories now, and I can't really say they're bad memories, more of what I call as challenges. I've learn so much from everything that happened in 2012, learned so much about myself as a parent, a partner and as a person. Wouldn't you agree that 2012 is a year of realizations?
Anyway, I have so much to be thankful for in 2012. We had challenges, yes, but we overcame them as a family and I believe hubby and I came out of each experience as better parents and partners. As we look back, all we can say is "Thank God! It could have been worse!" We feel so blessed.
Let me share with you the highlights of 2012 through these photos:
We also attended a beautiful wedding in Los Banos. The motif was red. It was a beautiful wedding.
At first, the doctors thought
it was dengue fever but final diagnosis was systemic infection. The first of our "Thank God, it could have been worse." I was so proud of Sam for being so behaved and cooperative despite the numerous blood tests conducted. Lesson learned, never underestimate the capacity of a child.
April
Family summer outing! It was fun! We ended up in the hospital because Basti collapsed due to sheer exhaustion. He's laughing right now as I'm typing this. That was a life changing moment. And thank God, it could have been worse!
June
Sam was accepted as a first grader in a school that's just a walking distance from our house. Hooray for Sam! I'm so proud of him. He's a very diligent student and is on the top of his class.
AUGUST
Who could forget Habagat? For the second time in five years of being in this house, we had experienced knee-deep flood. For us, one good thing
that came out of Habagat is a good bedtime routine. Without electricity and hence no TV and computer, the kids slept early for a few days and had been sleeping as early 7pm and 9pm at the latest ever since. I read the kids Tagalog books at night, they drink milk, pray and peacefully go to sleep. This early-to-bed routine is one of the biggest achievements of 2012 for me as a mom.
Another milestone for us was when Sam recited a poem at their Linggo ng Wika program. He did not only recite a poem, he also danced. I was so proud of him! He couldn't finish a sentence before and now, he can recite a poem.
August was a busy month for us. Simon also celebrated his birthday by treating family members to a lunch at Jollibee.
And of course, October was Sam and Basti's birthday month. You can read my birthday post for
Basti here
and why, yet again, we had to bring him to the hospital.Grin. Yes, another one of those 'Thank God, it could have been worse." Sam's birthday post is
HERE.
That is all for now. I will make a separate posts for November and December because I've got so many pictures in those two months and there's so much to tell. November is our field trip month and of course December means Christmas!
Thank you all for being a part of our 2012! Your comments and your visits mean a lot to us. Thank you to the hosts of my favorite memes - mum Vix, sis Rose and mommy Raya - and to all participants who drop by and leave their precious comments. Also thanks to Laura of Mama Making Changes. I never got to finish the December Photo-A-Day Challenge bloghop but I totally enjoyed posting everyday.
Hello 2013!