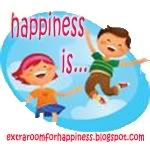 This is my new Facebook banner on my personal account. This pretty much summarizes what I'm happy about and what I'm thankful for everyday : FAMILY.
First off, let me congratulate my little boy Sam, yes, again. I made a separate post for him
HERE
. Please feel free to visit and congratulate him on his graduation. :)
Aside from Sammie's graduation, I am thankful for so many things, though it had been a difficult week for us. Sam had fever Friday of last, last week until Monday morning last week despite being checked by the doctor Friday and despite taking in meds all throughout that weekend. Took him to the hospital and they admitted him in for monitoring of DFS (Dengue Fever Syndrome). He's fine now. We've been out of the hospital since Thursday and Sam's his usual busy self.
There's so many things I'm thankful about with this whole experience and let me list them down:
I am thankful that Sam got well soon enough and his illness did not progress to DFS.
I am thankful for my family who took care of my other two boys while we were at the hospital.
I am thankful and proud that my Sam had been very brave and had endured all those painful blood tests, and the dextrose attached to him.
I am thankful for the moments spent with Sam in the hospital, just the two of us staring at each other, listening to music and reading that Children's Bible I featured a few posts back.
I am thankful for my hubby who had to work and had to still go to the hospital to check on us.
I am thankful for my Simon and Basti who were good boys while mom was away.
I am thankful for PhilHealth for slashing down our hospital bill to almost half. :)
Above photo was taken the day Sam came home. I was teary eyed to see my boys together again, playing their favorite online games, huddled in front of the computer like nothing happened. Simon was so happy to see Sam again that he hugged and kissed him as soon as we entered the door.
How about you guys? What are you thankful for these days?
Linking this up to: