There's no trick-or-treating for my kids this year. Basti who's 10 doesn't want to anymore and went on a vacation with his cousins. Hubby and I were not sure if trick or treat at SM was on the 30th since it was a Sunday. So we went trooping there after my sister in law's birthday lunch-out and had the costumes stashed in our bags just in case. But it turned out, trick-or-treat is on the 31st. Too bad, I had back pains that day and hubby had to work even if it's a holiday,
so we were not able to go trick-or-treating with the kids
. I was sad for the kids but I wasn't entirely disappointed that we were not able to participate this year. Celebrating Halloween is a personal decision and this year, things happened that made it easier for me not to celebrate it.
Moving on, on November 1st we dropped by our mother-in-law's house before going to the cemetery to pay our respect to our beloved who are now with the Creator. The kids found their Tita playing Angry Birds on the small notebook. Now, how many heads are in this picture? That's a total of five.
We walked a few blocks on our way to the cemetery. The kids are every active at this point and glad to see so many candles and flowers. I was wanting to take pictures at the cemetery for my other blog to showcase the sights and sound of November 1st here in the Philippines, but I couldn't get myself to do it. My hubby was scaring me that I might catch an image of something on the digicam like a ghost or spirit. I'm such a scaredy-cat.
But I couldn't resist taking a snap of my little boy as he was watching his Tita light some candles on his great grandparents' and grandfather's tomb. He was so curious.
It was cute and embarrassing at the same time when they started singing "Happy Birthday to you" and tried to blow away the candles.
Well, all in all, the holiday for us passed by and ended well. Hope you had a great time, too!
This is my very late post for: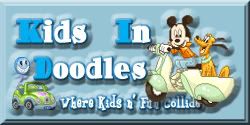 Sorry guys, things just kinda just got busy around here. :)
Please feel free to grab a scapbooking digikit at the lower side bar under DIGISCRAPPIN'.
Thanks for the visit!