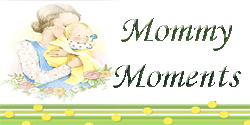 I want to share today my husband's art.
He really loves to draw and paint, using any medium.
This is a sample of his charcoal painting.
The picture he used for this was taken Easter of 2009.
I like myself better in this painting than in the original picture, hahaha!
And then he photocopied this picture of Basti, turned it into black and white
And made a caricature out of it.
Basti loves his caricature.
I'm so glad he also knows how to draw at his age.
One of these days I'll post some of his artworks on a separate post.
For now, Happy MM everyone.
Please visit other moms by clicking the badge above!