Welcome to Kids in Doodles,
hosted by Willa in Smart Boys.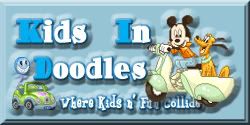 For my first entry, I will be featuring my little Simon.
These photos were taken when he was just a year old.
He loves to imitate what we adults do.
If he could do everything on his own, he would.
Isn't he a busy bee?
See more adorable kids in Kids In Doodles.