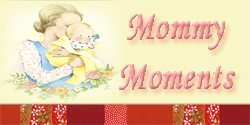 It's only been just a few days of summer and Basti is already bored, so bored that he asks me everyday when he can go to his cousin's house in Cavite. He can't go yet because they have to move in first to a new house before they can accept "vacationers".
So summer will be uneventful for Basti unless I do something about it. I was thinking of enrolling him to a summer sports clinic at his school. He wanted to learn karate but his school is not offering that at all. I'm sure though we'll be able to work something out.
Sam's summer would be filled with activities because he will be attending summer class. We hope this will prepare him for regular school in June. I really hope he'll enjoy his summer class and will be able to adjust well. .
Meanwhile, Simon will be doing his same old stuff, except that I'll be taking him with me whenever we bring Sam to school. The child is such a copy cat. So I'm sure it would feel like he's going to school too.
Me? I'm still hoping that this summer I'll be able to take them to travel somewhere, in our hometown in Quezon, preferably. For the meantime, it's still be work and work and work for me.
So that's it! That's our plans for summer. Not much, eh? But you know, sometimes it's better to not make plans and just let things happen. So we'll enjoy summer one day at a time and we'll see what each day brings!
P.S.
By the way, just in case you're interested to know what MILO Sports Clinic is offering in your area, here's the PDF of the Venues and Classes in NCR.