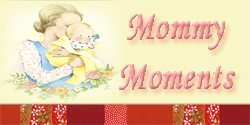 White! Now that's something we'll never run out of. We have so many pictures with white in them. But what I'm gonna share for today's Mommy Moments is Basti in white shirt at his First Holy Communion.
Basti was so proud of himself. I think he was happy that finally he can take the Communion during mass and not be left behind. Do you know, that according to a study, children who have not taken First Communion yet feel left out during this part of the Catholic mass? I read that somewhere when I was trying to find materials to show Basti what the First Communion means and how important it is in his life.
I have another white ensemble that is very important to my three boys. The white short and shirt they wore during their baptismal was one and the same, handed down from Basti to Sam and then to Simon. I just need to find the pictures of that in the old chest (lumang baul, hehe) and scan them later today.
Have a nice weekend, everyone! Be happy and be safe!