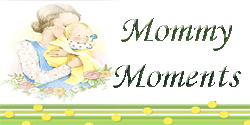 I
grew up thinking my favorite color was blue. Looking back, I really didn't know why. It just seems so cool, the color blue, and it is. Maybe because when I was young, in high school, the blue sky was all around me. All I got to do is look out the window or step out of the door and the blueness of the sky greets me along with the scorching heat of the sun. There were no buildings and not so many trees to hide the view of the sky. It's like it's summer the whole year round.
But this post is not about the color blue. It's about the color GREEN. Motherhood has changed me. From the coolness of the color blue, I somehow, over the years, shifted my preference to the warmth of the color orange and the freshness of the color green. Nowadays, we have green linoleum on our floor, green curtains most of the time, green cabinets, tables and chairs in the house. We even have green pillows.
The kids have a choice on the color of the clothes that they wear. Simon, my youngest and at two years old, pretty much decides on everything he wears. His choice does not depend on colors but on the characters imprinted on his clothes. One day, he'd go for Superman, and then later on the day will change to Spiderman theme, or become a Power Ranger the next day. And yes, he can put on his clothes, from head to toe, on his own.
Just this morning before dawn, he woke up and saw the set of Toy Story clothes his aunt gave him for Christmas and guess what, it's all green! Perfect for Mommy Moments, LOL! He woke up at 2:30am and just fell asleep on our plastic chair at 9am, still wearing his green shirt and shorts.
I just couldn't resist taking a pic of my little angel sleeping.