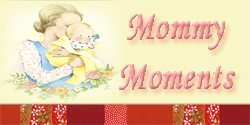 I have been so caught up with my online job lately that I haven't posting anything the past few weeks. There's so many ideas but there's simply no time to write. Plus I have three active boys that demands my attention constantly, and attend I must to their needs. But every now and then I still get a chance to visit my favorite blogs. And that is how I came to know of the

L

etter of the Week preschool Curriculum Giveaway hosted by Chris. Thank goodness I subscribed to her feeds. What I liked about her contest is that prize will be something that I will be able to share with my two boys, Simon and Sam.
Plus, I got a chance to learn of another great blog for homeschooling,
Confessions of A Homeschooler
, a great resource for homeschooling and running a home, scheduling, organizing while homeschooling and so much more.
What has this got this to do with Valentine's, you ask? Well, my Valentine's Day started off really well when I checked my inbox and there was a notification on my email that Chris commented on one of my post here informing me that I won the contest. Tee-hee! What a great Valentine's Day gift, I thought.
It's not only the prize that made me happy but also the feeling that I won. I've been joining contest from time to time and almost stopped believing that I'll ever win any online contest.
So I would like to thank Chris and Erica for this wonderful prize and for making my Valentine's Day a happier one!
We didn't do anything on Valentine's Day. No fancy dinner, no eating out. For some reason, I kept Valentine's Day at the back of my mind. The past year, I made it a point to let Basti and Sam bring flowers to all the female members of the family during Valentines Day. This year, I was so swamped with work and glued all day to my computer that I almost forgot it's Valentine's Day.
And I thought my hubby forgot, too. Until he came home from work with my favorite Goldilocks cake, the same kind of cak
e that we ate on Sam's 5th birthday. What a surprise! Basti and Simon couldn't contain their glee. So we did celebrate Valentine's Day after all!
It's the same kind we had last Valentine's night, only smaller.
Sorry, guys, I forgot the blogger in me and remembered to take pictures only when all of the cake has been consumed. :):):)
Have a great weekend everyone! Please visit other mommies HERE..