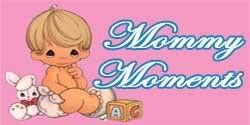 What are my new goals for 2011? Let me see... There are so many but I'll just start with the most important ones.
Let's start with the boys :
Spend more time with my boys outdoors.

Travel with them.

Go out of town. Go to home province

.

I have always been envious of moms and dads who can travel and take their kids with them, no matter how many and no matter how far the travel is. I can only take the boys on short trips within the Metro. Should be pretty easier for me and hubby now, now that the kids are older.

Focus on Sam

.

This year, I want to take Sam to a EENT specialist, or a speech therapist. Might even consider looking for a development pediatrician. Sam has speech delay. Financial constraint, other work matters, and the erroneous thinking that he's still young and will get there in time hindered me from concentrating on this aspect of his development. I felt I've been such a bad mom. There, I've said it. SIGH. If you can recommend anyone whose services are affordable on the pocket, that would be a great help to me.
Work on getting my own domain name and hosting service. I really don't know where to start. I am clueless, as in clueless. All I know is that I can get a domain name from GoDaddy.com and that's about it. So help, anyone?

Work on my other blog

.

I have a personal blog that's out on Wordpress. Everything I can't write here (haha) I write there.
And some other personal stuff:
Do something about SSS and PAG-IBIG contributions. (Social Secuirty and Home Development Fund) Like Chris, I need to start sending contributions and paying unpaid loans that was left hanging when I resigned from work.
Do a major, major spring-cleaning and de-cluttering. I have a room full of boxes and old things that need to be either thrown away, given away, or just be kept in proper places. The major problem is that I am such a hoarder. It's really hard for me to let go of things especially those with sentimental values.
These are some of the more important ones that come to mind right now. Most of them require a lot of money, so on top of that, one other goal is to
WORK REALLY HARD
this year. No more procrastinating, no more sleeping while on the job. Easier said than done, hahaha. I hope at the end of 2011, I'll be able to tick each one off with a check and say "Done! Done! Done!"