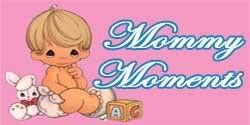 After so many years of being a call center agent and after so many years of missing Christmas after Christmas, I finally got to spend Christmas eve with my family. This is the perfect Christmas for me. As I said of my FB status, benefit of being a SAHM - happiness!
We didn't cook much this year, only for the kids, because Christmas day will be spent with the in-laws. My father and mother brought from the province native chicken, which we made into tinola, and fried some for the kids.We also had spaghetti and lots and lots of buko salad. And our Christmas feast is complete.
Highlights of the night: Sam slept on us on Christmas eve but wouldn't let go of his gift even in his sleep. Simon was excited trying on his new blinking shoes and the smile on Basti's face was priceless when he saw that he got a K-Zone December issue from one of his ninangs.
Christmas day, we went to Las Pinas Bamboo Organ Church to say our prayers and then spent the day with their uncles and aunts at SM and at their Grandma's house. I have yet to upload photos of moments captured there.
It was the simplest, most stress-free Christmas that I had and yet it was the best. And that's because for the simple reason that I was there, happy celebrating it with my kids and love ones.