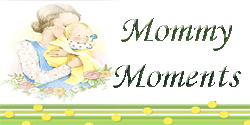 It's Mommy Moments once again! Today's theme is So Little!
What I have is a photo of Sam when he was so little, just a few days old!
This is a very special photo for me because this was taken by my bestfriend, Ning, (who's also my eldest Basti's godmother) when she visited me and our new baby Sam five years ago. In this photo, Sam's just a few days old. This is one of the first digital photos that I have, something that I did not scan but was sent to me electronically and it just sits in my inbox all these years.
Meanwhile, that same day, Basti got a gift from Ninang Ning because the day the picture above was taken happened to be Basti's 4th birthday, and taraan... He got little toys from Ninang! Can you see the smug look on his face? Seems like he's thinking, "Wow, the toy trucks are not for the baby, it's for me!"
Mommy Moments
.