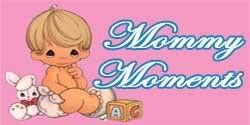 Simon is almost 1 year and 8 months. He's such an active curious child. Everyone agrees that he's like his brothers but multiplied by two, haha.

At age 1, he can stack 2 plastic chairs (like Orocan chairs) on top of each other on his own. He can climb on those chairs to get things on the table. He gets his own chair to join anyone eating at the table or to join us when we're in front of the computer. He needs to have his own chair and would not sit on our lap when he's watching his Kuya Basti and Kuya Sam play games online. We had to put two mouse in front of the computer, one for him and one for his brothers, because if not he'd cry and whine until he has his own mouse to click on. Of course, his mouse is not attached to the computer but we made it look that way, for him. Aahh, the things we have to do for our kids, hehe.
He can now doodle. He can hold a ballpen like a pro.