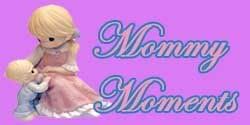 Today's Mommy Moments left me wandering back to memory lane. How time flies. At first, Basti was the only star of our yearly visits to the pool. Then came Sam. And now there's Simon. Each and every summer outing is made more memorable and becomes more special because of the kids. One measure of the success of each outing is seeing if the kids had a fun and wonderful time.
These are some of the most memorable summers that we have. Yup, we love the water alright! We went to Volet Dasma three years in a row, starting in 2005, with my inlaws. These pics below are the latest in 2007.
In 2009, we celebrated my mom's birthday at another pool in Dasmarinas, Cavite. This is Simon's first summer outing. He was 7 to 8 months then. He got scared of the water. We just dipped him in the pool for like a few minutes and then he spent the rest of the day just watching the rest of us with his Mommy Tess. Sam and Basti had absolute fun with all of their cousins from my side of the family.

I don't know yet what the plans will be this summer, but there will definitely be one. I'm hoping we could go to my parent's hometown in Quezon during the Holy Week. That is something that I'm looking forward to. Till next time!